Up to the minute Apple and Mac news alerts
[2019-06-04 21:58:00]
iPhones are expensive, so it makes sense that they'd be easy targets for scammers. Just a few months ago, two engineering students in Oregon were charged after trying to swap counterfeit iPhones with real ones in a grift that cost Apple about $900,000. New details from a Quartz report, however, has unearthed a scam to…...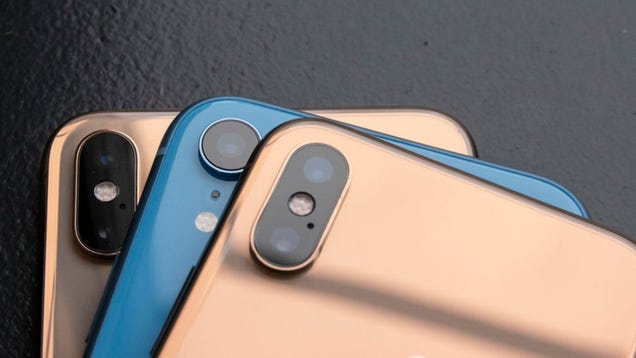 RELATED
!
Freshly Published Patent Keeps the Dream of an Apple Self-Driving Car Alive
Apple Reportedly Plans to Limit Tracking in Kid's Apps
The Biggest Questions Apple Might (or Might Not) Answer at WWDC 2019
Charge Your iPhone Faster With This $9 USB-C to Lightning Cable [Exclusive]
iOS Could Finally Be Going Dark
Teen Hacker Who Apple Reported to FBI Just Wanted a Dang Job
Apple Reportedly Snatched Up a Startup Working on an App for Asthma-Tracking
Man Pleads Guilty to Trafficking Fake iPhones in Scheme That Cost Apple Nearly $900,000
Apple Is Testing Private Web Ads on Safari So You Feel Less Creeped Out While Shopping
Apple Finally Did the Right Thing (Sort of)
Save $27 Off an iPhone XR Smart Battery Case
Use iOS 12.3 to Download HBO Shows for Offline Viewing
The New Apple TV Is a Stuttering Step in the Right Direction
Is It Time to Reckon With the iPhone Square?
Supreme Court Rules Apple Can Be Sued for Monopolistic App Store Practices
---
---