Up to the minute Apple and Mac news alerts
[2020-01-21 18:08:09]
Sonnet is giving Mac Pro owners an extra option to boost the capacity of their workstation with high-speed storage, with the Fusion Dual 2.5-inch SSD RAID PCIe 3.0 card enabling solid-state SATA drives to be installed via one of the expansion slots.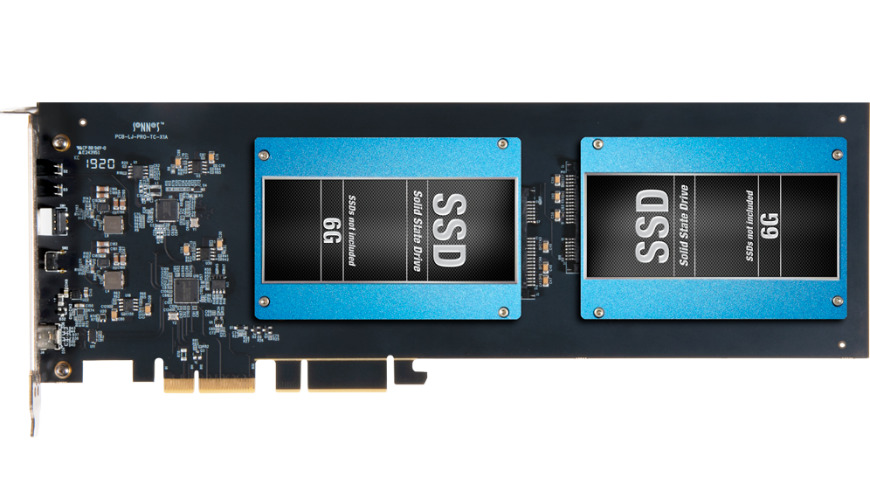 RELATED
!
How to export your Apple Card monthly transactions
These are the best Apple Watch deals going on right now
Apple dropped plans to encrypt iCloud after the FBI complained
Disney+ expanding to Europe sooner than expected
Apple supplier Pegatron looking for factory site in Vietnam
Apple working on preventative healthcare technology, CEO Cook reveals
Review: Nomad Base Station Stand elevates wireless charging
Cook urges for global corporate tax reform during Irish trip
Apple, Tim Cook honor Dr. Martin Luther King, Jr.
New Apple iPhone 11 ads show off Slofies on a snowboard
Latest Apple Distinguished School is Northeast Mississippi Community College
Apple eyes Munich expansion with 322,000-square-foot office rental
TSMC denies short term plans for US-based chip production
Meryl Streep narrating animated Earth Day special for Apple TV+
---
---