Up to the minute Apple and Mac news alerts
[2019-08-20 21:40:00]
One of the new features that will arrive with iOS 13 next month is support for a mouse. It should help push the iPad closer to being a true laptop replacement for many users, but YouTuber Napabar found an even better use for the feature: upgrading his iPhone X with both an original Macintosh computer and mouse....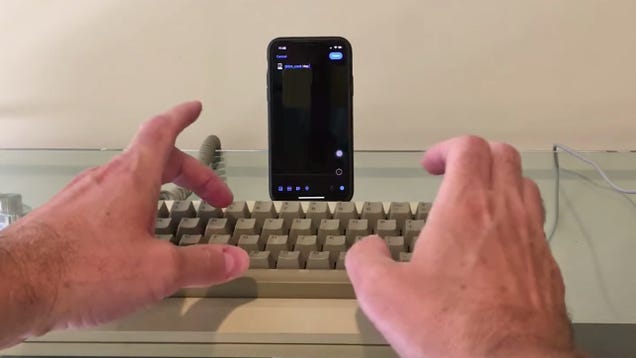 RELATED
!
The Apple Card Is Now Available for the Masses
Yubico Makes It a Lot Easier to Use a Physical Security Key on Older iPhones For Super-Secure Logins
Report: Apple Is Pouring Over $6 Billion Into Apple TV+, Including Nine Figures on The Morning Show
Why Is Apple Flexing on High-end Camera Company Red Over Vague Patents?
Get Over Your AirPower Heartbreak With This $20 Qi Pad and Apple Watch Stand
Google Play Pass or Apple Arcade: Which App Subscription Service Is Better?
The Next iPhone Might Have a Time-of-Flight Sensor—but What the Heck Is That?
Leak Suggests the Next Fitbit Might Be Slowly Catching Up to the Apple Watch
Google Looks to One-Up Apple with Face Unlock and New Motion Sense Gestures on Pixel 4
Apple Regulatory Filings Suggest Two More iPad Models Coming in 2019
Apple Contractors Reportedly Overhear Sensitive Information and Sexy Times Thanks to Siri
Following News That Jony Ive Is Leaving, Apple Stock Loses Billions
Investigators Say Late Owner of QuadrigaCX Crypto Exchange Siphoned Client Holdings
You Can Now Get Your Busted Apple Products Repaired at Best Buy
---
---