Up to the minute Apple and Mac news alerts
[2019-09-16 19:34:00]
If you're an iOS 13 beta user who's been eagerly awaiting the arrival of Arcade, it looks like you may be able to pop the hood on Apple's subscription gaming service a full three days ahead of its official launch date....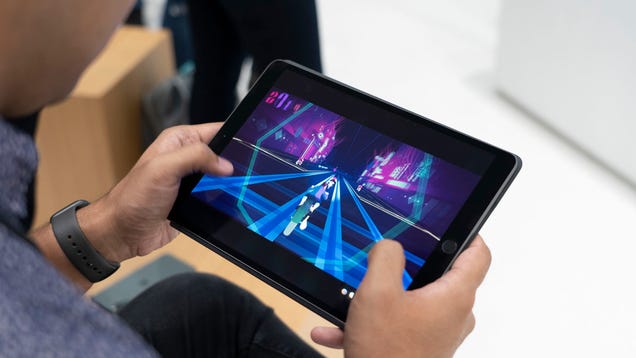 RELATED
!
Apple and Foxconn Accused of Breaking Labor Laws in China to Produce iPhones
First a Rainbow Logo, Now a Rainbow Cube; Apple, What Does it All Mean?!
Apple Can Feel Its Reputation for Bulletproof Security Slipping Through Its Fingers
The iPhone-Hacking Sites Google Found Apparently Went After Android and Windows Users Too
This Korean Apple Ad Is Literally the Only Reason I Want AirPods
Google Hackers Reveal Websites Hacked Thousands of iPhone Users Silently for Years
Apple: Our Precious Credit Card Must Be Handled Like a Delicate Flower From Heaven
All the Apple Rumors You Can Stomach Before September
Typing on the iPhone Sounds Amazing With the Original Mac Keyboard Attached
The Apple Card Is Now Available for the Masses
Yubico Makes It a Lot Easier to Use a Physical Security Key on Older iPhones For Super-Secure Logins
Report: Apple Is Pouring Over $6 Billion Into Apple TV+, Including Nine Figures on The Morning Show
Why Is Apple Flexing on High-end Camera Company Red Over Vague Patents?
Get Over Your AirPower Heartbreak With This $20 Qi Pad and Apple Watch Stand
---
---