Up to the minute Apple and Mac news alerts
[2019-11-27 21:15:00]
Earlier today, Moscow-based BBC journalist Will Vernon noticed that Apple appears to have quietly ceded to Russia's stance on Crimea by redrawing national borders on the Russian version of its Maps app and labeling the region as "Russia." When viewed from the US, Crimea is listed simply as "Crimea" and no home country…...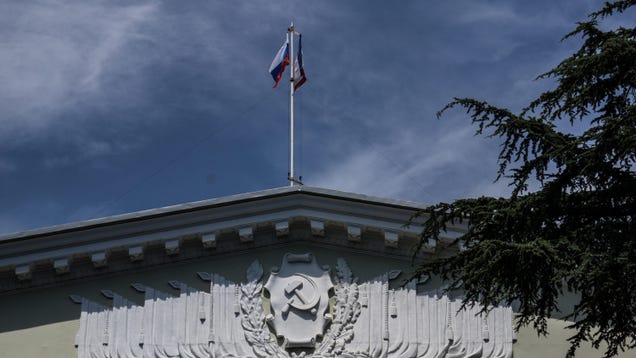 RELATED
!
You Can Now Control Your Roku From the Apple Watch
Trump Subtweets Apple About Ditching the Home Button Years After the Fact
Former Apple Lawyer Tasked With Blocking Insider Trading Indicted on Charges of Insider Trading
Apple Patent Hints at AR Glasses With Transition-Like Lenses
The 25 Apple Arcade Games That Make It Worth the Money
China Censorship, Facebook Headcanon, Pixel 4, and Apple Beats: Best Gizmodo Stories of the Week
Apple and Blizzard Slammed Over China Censorship by Top U.S. Lawmakers
Accessorize Any Apple Watch With a $7 Sport Band, In the Color Of Your Choice
Apple Arcade Just Released Early for iOS 13 Beta Users
What Is Ultra-Wideband—and What Does It Do in the iPhone 11
Apple and Foxconn Accused of Breaking Labor Laws in China to Produce iPhones
First a Rainbow Logo, Now a Rainbow Cube; Apple, What Does it All Mean?!
Apple Can Feel Its Reputation for Bulletproof Security Slipping Through Its Fingers
The iPhone-Hacking Sites Google Found Apparently Went After Android and Windows Users Too
---
---