Up to the minute Apple and Mac news alerts
[2019-03-29 13:23:47]
A teardown of the second-generation AirPods reveals Apple made relatively few changes to the physical design of the wearable accessory, but like the original, it is still a product that is practically impossible for users to perform repairs on at home without ruining them completely.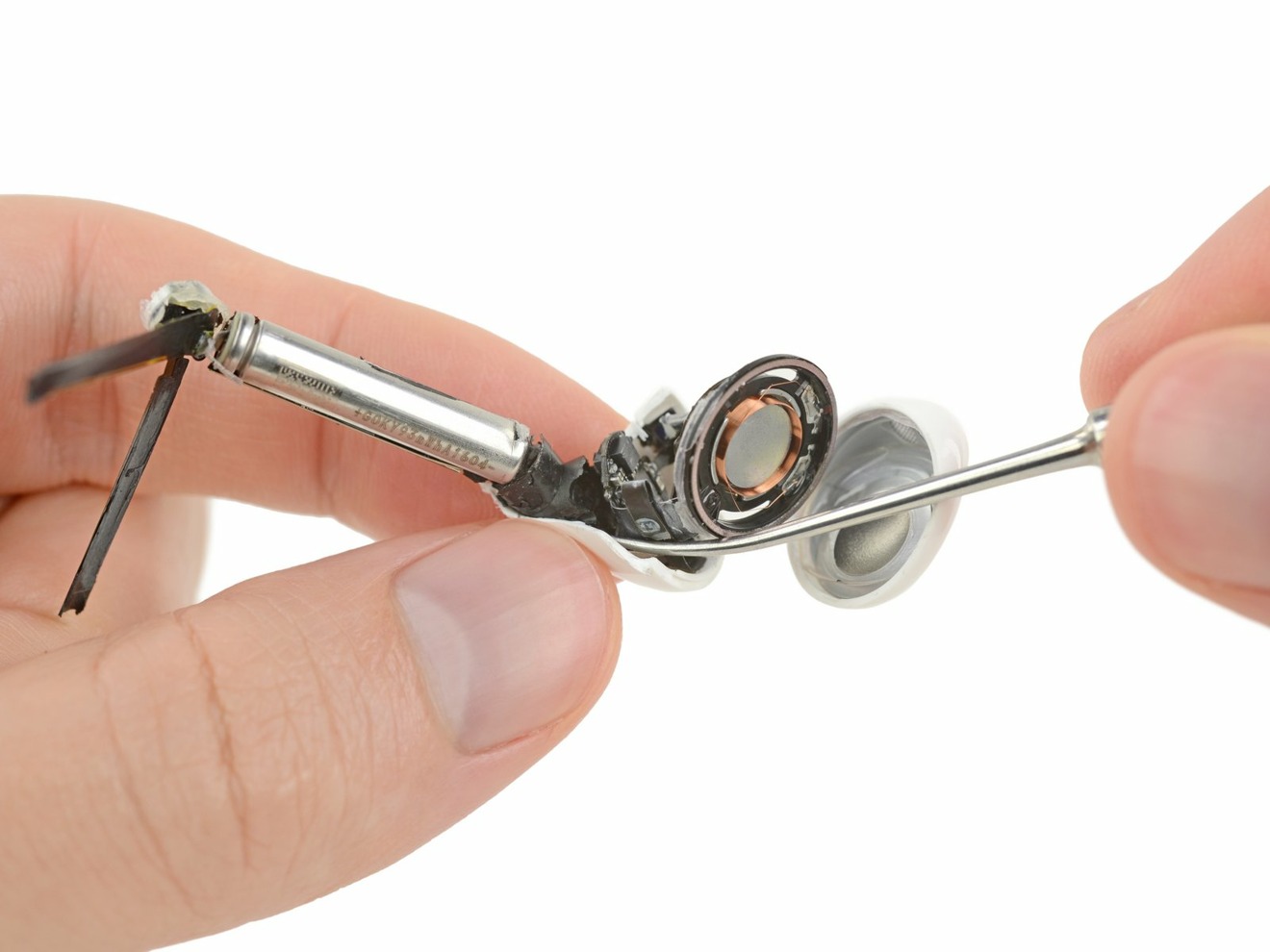 RELATED
!
Apple engineer who led development of A7 through A12X chip cores departs company
Apple cancels AirPower wireless charging mat, citing quality issues
Man pleads guilty to hacking celebrity Apple accounts for spending spree
Texture app shutting down on May 28 in wake of Apple News+ launch
iMac, iMac 4k, iMac 5k, or iMac Pro - which iMac should you buy?
2019 iMac performance ranges from 5% to 66% increase over previous models
Everything new in iOS 12.3 & tvOS 12.3: New TV app!
Benchmarks for high-end iMac 5K show 75 percent speed gain over 2017 model
The new TV App is coming to third generation Apple TV hardware
Apple provides first developer betas of iOS 12.3 and tvOS 12.3
Behind-the-scenes feature shows how Apple Watch has veered away from high fashion
Apple expands App Store Search Ads to 46 more countries
Apple services chief Peter Stern described as well-liked, but not interested in solving media industry woes
Apple profiles dance choreographer Hope Boykin to promote AirPods
US FTC orders Comcast, Google, AT&T & others to share full details on data collection practices
---
---