Up to the minute Apple and Mac news alerts
[2018-08-09 18:40:00]
I didn't understand the Apple HomePod, when it launched six months ago. Sure, I got the business reasons behind Apple's smart speaker (everyone's got to have a smart speaker it seems), but the HomePod struck me as too stupid and too expensive. It just seemed like Apple's weird attempt at showing Amazon and Google that…...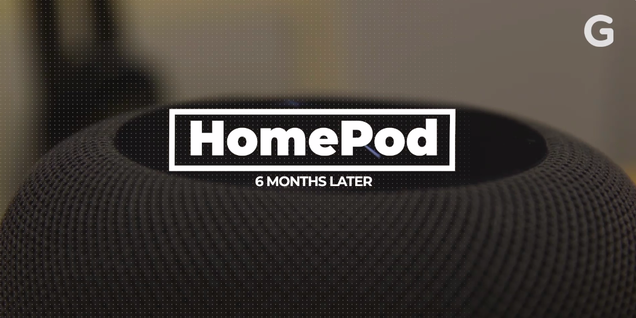 RELATED
!
YouTube Bans InfoWars Following Removals From Apple, Facebook, and Spotify
Apple Bans Most InfoWars Podcasts Over Hate Speech
Apple May Be the First Trillion-Dollar Company, but Can You Believe the 2001 Brendan Fraser Film Monkeybone Isn't on Netflix??
Apple Kills App Affiliate Program In Pointless Dick Move
By Outselling the iPhone, Huawei Shows It Doesn't Need the U.S. to Succeed
Add a Leather Band To Your Apple Watch Accessory Collection For $7
Save 20% On the LTE-Equipped Apple Watch, Which Hardly Ever Goes On Sale
Save On the WeMo Mini Smart Switch, Which Just Got Apple HomeKit
Reap the Benefits of WatchOS 5 In the Fall With a $149 Apple Watch
Apple Promises Fix for Throttled MacBook Pros, But That Might Not Solve Everything
The New Apple MacBook Pro Is So Good the Price Is Almost Worth It
Prop Up Your iPhone, iPad, or Even Nintendo Switch With the Twelve South HiRise 2, Now Just $20
Why Apple's Best MacBook Pro Is Too Powerful for Its Own Good
Apple Yanks QAnon-Themed App From App Store After Reporters Notice, Still on Play Store Though
Apple Is Reportedly Restructuring Its India Sales Division After Weak iPhone Sales in First Half of 2018
---
---